Grant Archer - Dairy Farmer Cressy Tasmania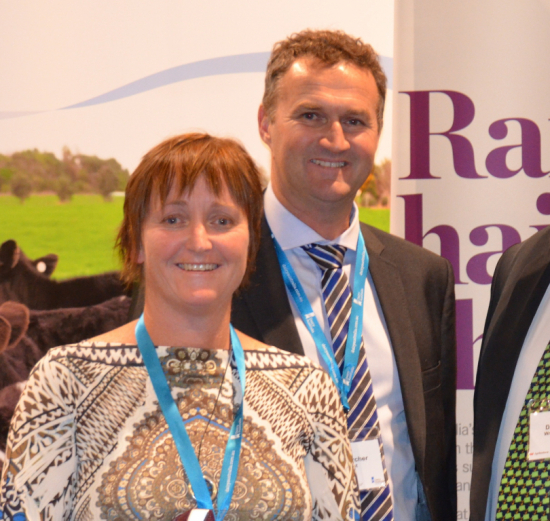 Grant Archer, dairy farmer at Cressy, some 30 km south of Launceston, is no stranger to cold Tasmanian winters, always quite a few degrees lower than in the northern states. With his wife Kim, he share-farms a 150-hectare 450-cow dairy with the landowners Rob and Jo Bradley.Grant is the current Australian Dairy Business of the Year. He uses Sumitomo ProGibb to bring up winter pasture levels, saying, "The winter soil temperatures get pretty low here, especially as we go down to five degrees at night and around ten to twelve during the day." "That really keeps the grass down, so we apply ProGibb to help it along. Our soil moisture content is pretty good here as we irrigate during the summer and also get good winter rain." "The nutrient levels are okay but the problem is that the soil gets so cold we get a limited response out of the nitrogen in it. So we look to ProGibb as a way of bumping up the growth rate so we can get some extra feed." "When we apply it, we don't need to add nutrients like urea. But we might sometimes add a herbicide for broadleaf weed control. It's a lot more cost-effective to get a couple of jobs done at the same time." Asked about results, Grant says " We haven't really done any trials here or taken exact measurements. But I've based my use of ProGibb on some trial work that was done by Basil Doonan (Macquarie Franklin) and others. They got pretty good results and I was impressed enough to go with ProGibb.
Ian Locke - Wirruna Poll Hereford Stud, Holbrook NSW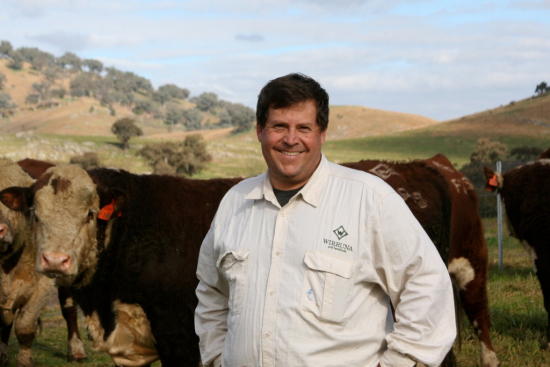 At Wirruna Poll Herefords we run our breeding herd and prime lamb ewe flock at high stocking rates to achieve greater production/ha and, over the longer term, this serves to select low cost genetics that are highly fertile and efficient. As a strategy to help us through the winter bottleneck of low feed availability, we regularly use ProGibb as a tool to bring forward feed into late winter to help us meet the lactation demands of our August calving cows and lambing ewes. Applied in early July, ProGibb at 10 gm/ha can take pastures from 700 kg to 1400 kg/ha in 3 weeks, perfect to calve and lamb into. ProGibb gives us the confidence to carry more breeding stock through the winter bottleneck
Evan Bourchier - Dairy farmer, Strathmerton Victoria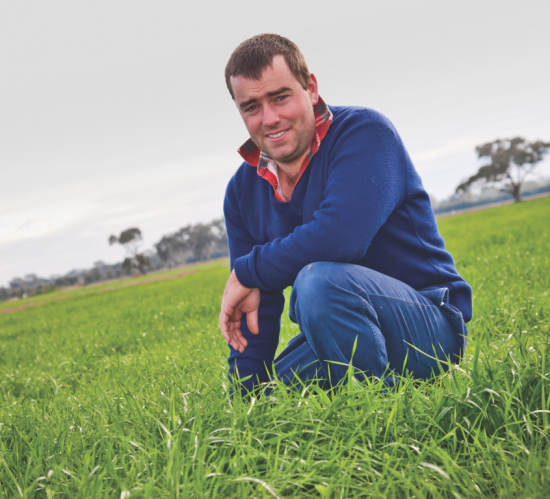 Evan Bourchier, dairy farmer at Strathmerton (north of Shepparton) estimates a 35-40% increase in feed growth during winter, thanks to ProGibb SG. "It's certainly good stuff as far as getting a bit of extra feed during the winter months," he says. "It's quick and easy to apply and we see the first results in 7-10 days." "That extra growth continues for about three to four weeks. We usually apply our ProGibb in late June, early July. We often give it another go, timed to run until mid-August when spring is on the way and the grass picks up again." "The pasture obviously can do with a bit of help in the winter months, with the cold weather and short days.ProGibb fools the grass into thinking that it's spring orsummer and it just keeps on growing." Evan runs some 750 dairy cows, mostly Fresians with some cross-breds. He started using ProGibb about six years ago when it was first launched. "They were talking about it at a field day," he says. "We thought we'd give it a go. It worked well, so we've kept on with it ever since.Our local agronomist gave us some tips on how to get the best out of ProGibb; the Sumitomo rep called out as well, to see we were on the right track." "There were never any problems, though. ProGibb is easy to use. By using it, we can make sure the cows get proper pasture feeding. We prefer to see them feed on fresh grass rather than hay or grain. You can't beat green grass for feed." "It turned out that we got enough extra pasture grass left over to cut quite a bit of hay and silage. That provides some extra bulk when needed. And it saves us bringing in hay which can cost quite a bit.All up, ProGibb has really reduced our reliance on supplements. We do give the cows vitamins and minerals but the best ones comes from fresh pasture." "I'd certainly recommend ProGibb. We use a fair bit of it. So do our neighbours. It's all about giving our animals as much fresh feed as we can."
No posts in this cateogry
please choose another category