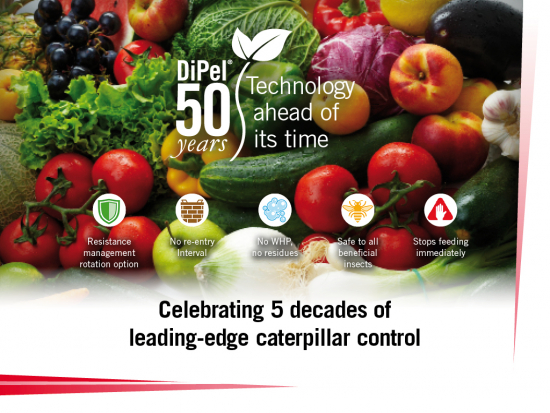 Valent BioSciences Celebrates 50th Anniversary of DiPel
Sumitomo Chemical's US based subsidiary Valent BioSciences Corporation (VBC) is responsible for the product development of many of Sumitomo's biorational products, including DiPel. 
Valent BioScience manufacturers and distributes DiPel to more than 60 countries. Under Valent BioScience, DiPel has become the world's best-selling brand of bacillus thuringiensis insecticide. 
Valent BioScience is celebrating 50 years of DiPel by releasing a web page highlighting DiPel's major milestones. For more information on Valent BioSciences and DiPel 50th Anniversary, please click on the links below below